Life Insurance & Income Protection
Contact our Life team today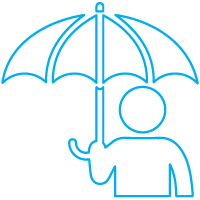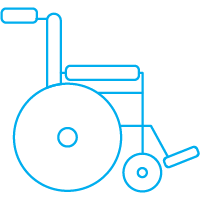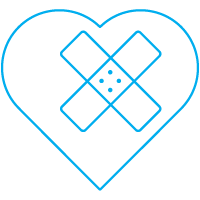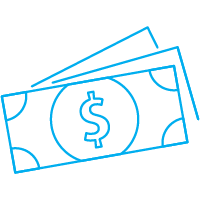 Life insurance pays out a sum of money to your family/beneficiaries in the event of your death, or if you're diagnosed with a terminal illness.
Total and Permanent Disability (TPD) Insurance pays out a lump sum of money if you're totally & permanently disabled.
Trauma insurance (or critical illness cover) pays a lump sum of money if you suffer a listed serious medical incident.
Income protection pays you a regular cash amount if you are unable to work as the result of an accident or sudden illness.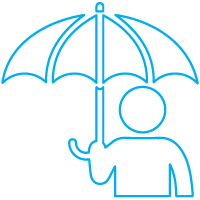 The purpose of life insurance is that it provides a lump sum benefit to a beneficiary, business, third party or an estate in the event of a person's death.
This allows a person to provide for the financial needs of their business or family in the event of death. In some cases, the benefit may be paid in advance should a person be diagnosed as terminally ill.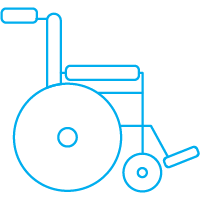 Total & Permanent Disability
If you have a serious accident or illness and were unable to work again, could those who depend on you shoulder the ongoing financial responsibilities? Total & Permanent Disablement Insurance from Insurance House ensures that you are protected should this occur.
Cover is designed to help take the pressure off you financially and provide financial assistance to pay for medical expenses or fund permanent lifestyle changes.
If you are unable to work again, you will be paid a lump sum to help:
• Cover everyday household expenses
• Payout your debts
• Assist with your recovery and the ongoing support for your family.
Definitions and choices can be complex and the decisions made upon application can make a big difference to your outcomes if you do have a claim. That's why our Life Insurance specialists will help you make the right choice by guiding you through all of the various options available.
Contact our office today to be put in touch with an Insurance House Life adviser.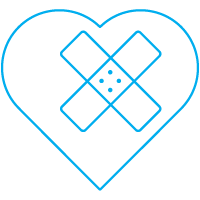 Trauma (or critical illness) insurance provides a lump sum payment to cover immediate medical expenses and other financial burdens you may encounter on diagnosis of specified serious medical events. The listed events and definitions of the conditions covered are extensive and vary between insurers. Common conditions covered include but are not limited to:
• Heart attack
• Stroke
• Cancer
• Multiple Sclerosis
• Chronic liver, lung and kidney disease
• Up to 40 other defined medical events.
These medical conditions can come with a significant financial and emotional burden due to costs of treatment and time off work, placing an enormous stress on you and your loved ones. Trauma Insurance can assist in relieving this financial stress, allowing you time to concentrate on receiving the right medical treatments to help you on your way to recovery.
How much trauma insurance you'll need depends on your personal situation and can be different for everyone. Many will choose a level suitable to cope with debt reduction, medical expenses and ongoing living costs.
The Insurance House Life team can assess your needs and those of your family to identify the right solution across a vast array of providers. We'll simplify the process for you so that you can have the peace of mind knowing you and your family are adequately protected.
Contact our office today to be put in touch with a specialist life insurance adviser for a confidential discussion about Trauma Insurance.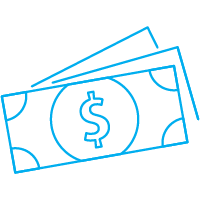 While we do not think twice about insuring our car or home, we often forget about protecting our most important asset - our ability to earn an income.
Imagine if you had an accident or suffered a serious illness and were unable to work for a prolonged period? Your income might stop but the bills and expenses will not.
Income Protection Insurance (disability income or salary continuance) provides you with a peace of mind knowing that you will receive a monthly benefit up to the policy limit until you are able to return to work.
Please call our Life Insurance specialists for a personal and confidential discussion about Income Protection.
Contact the team on 1300 305 834 or email life@ihgroup.com.au today
or alternatively contact an advisor directly:
Tim Hawker - 0417 558 440

Mike Townshend - 03 9230 1263

Nicky Hamilton-Morris - 0429 393 715



Craig Matthews - 0421 605 238

Mark Oliver - 0428 506 395
General Advice Disclaimer:
Any advice in this publication is of a general nature only and has not been tailored to your personal circumstances. Before acting on this advice, you should consider whether it is appropriate having regards to your personal objectives, financial situation and needs. Before making a decision to acquire a financial product, you should obtain and read a Product Disclosure Statement (PDS) relating to that product.
Licensing Details:
Tim Hawker, Mike Townshend, Craig Matthews, Nicky Hamilton-Morris and Mark Oliver of Investment House Echuca T/As Insurance House Life ABN 90 105 663 401, are Authorised Representatives of Bombora Advice Pty Ltd ABN 40156 250 565, Australian Financial Services Licence 439065